"Euphoria International Dance Band is the best I EVER hired, got a crowd of 1250 boogying all night long, thanks Linda, Phil and the fellaz"
- Bon Dos - Corporate Event at The Wall Centre
"You got to see it to believe it. The band which really entertains to the last hour! You just cannot get enough of it." - Kenneth Tan, Kuala Lumpur corporate event, Malaysia
EUPHORIA - INTERNATIONAL DANCE BAND has a Very Popular Alter-Ego:
TOTALLY TOM PETTY HOSTS THE WOMEN OF ROCK
.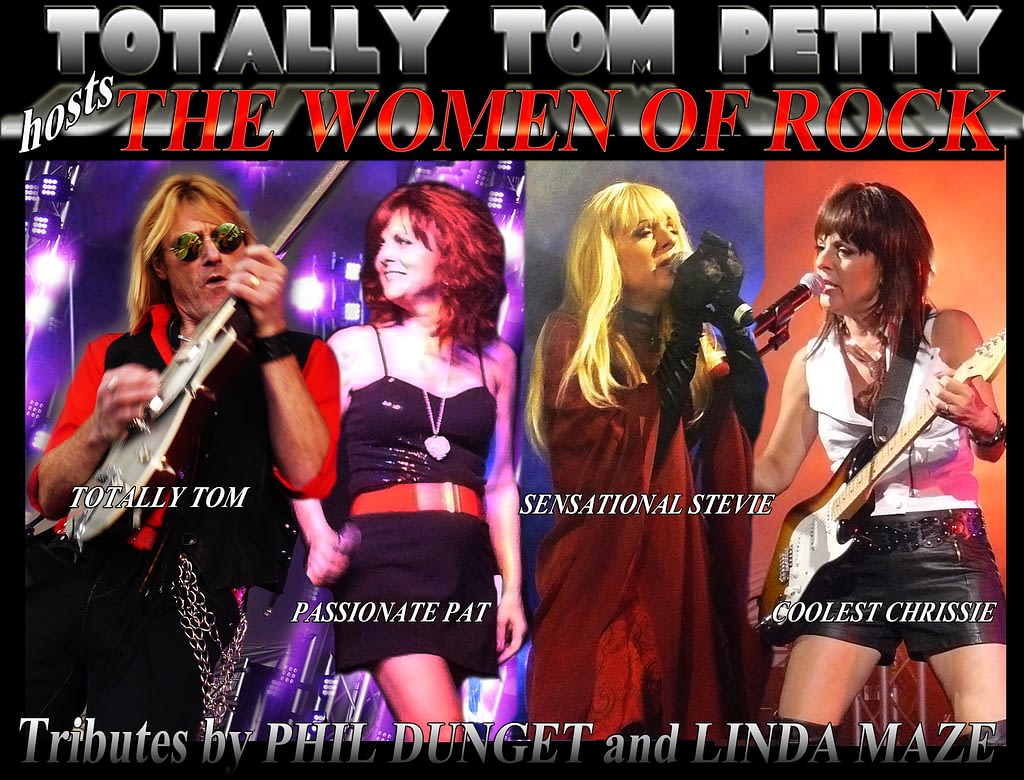 This is a highly Entertaining and Exciting Specialty Tribute Band, where Totally Tom Petty (played by Phil Dunget) and his band are on tour with 4 Famous Women Rockers: Pat Benatar, Chrissie Hynde of The Pretenders, Joan Jett and Stevie Nicks of Fleetwood Mac. (The 4 women rockers are all played by Linda Maze.)

TOTALLY TOM PETTY HOSTS THE WOMEN OF ROCK is Corporate / Concert / Live Vegas Style Entertainment at it's finest. Playing Las Vegas, Nevada, Canada, the United States and Worldwide.

Call Now: 725-600-1521